HERE ARE SOME OF OUR ACHIEVEMENTS ON THE SHOW BENCH
Keep scrolling down as the latest achievements start at the top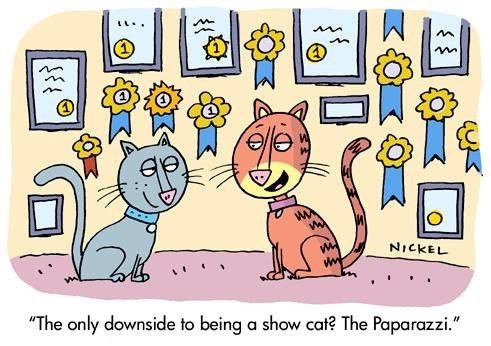 British Shorthair Cat Club in September 2014
Such a beautiful litter of kittens I just had to show them as a litter. Some photos from the show
PHOTOS - To come later
CCCA National July 2014-08-31
Huge lineup of cats and I was so thrilled for Nud to receive a 5th Best under Julia Nichols and a th Best under Rod U'Ren. In the kittens there were Burmese kittens and Belshogar New Beginnings and Sabokah Gates of Heaven placed well in the huge lineup. Some photos from the day.
PHOTOS -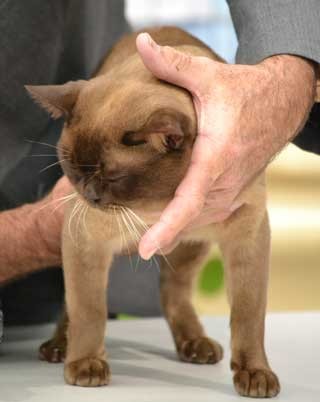 Birman Cat Fanciers Show in May
Nud winning Best in Show in one ring and 3rd in the next. Some photos from the day.
PHOTOS -
Burmese Cat Fanciers Show in April
This was Nud's first adult show and he won a Best in Show under Barbra LaRocca, Reserve under both Janis Christison and Denise Spurrell from Victoria.
PHOTOS –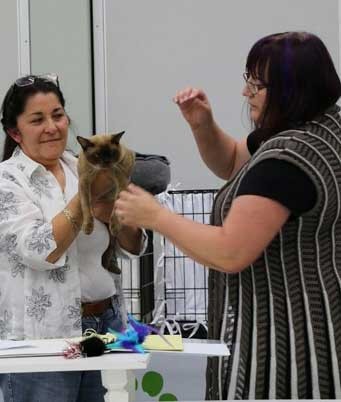 QFA Inc Cat Spectacular 2 Day Show in March.
QFA's biggest show of the year with Nud getting BIS under Carol Fogarty from USA. Tikki also did well in the big lineup of shorthair kittens of which over 15 were Burmese.
PHOTOS –
At the Gold Coast Cat Show
Nud got 2 Best Kitten in Shows a 3rd place under. Together again being awarded Best under Barbara LaRocca
PHOTOS –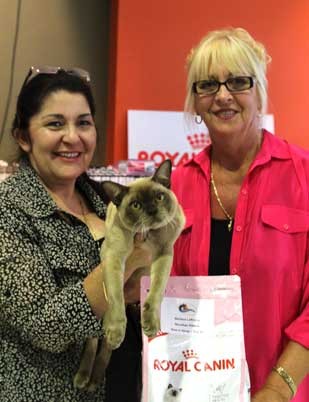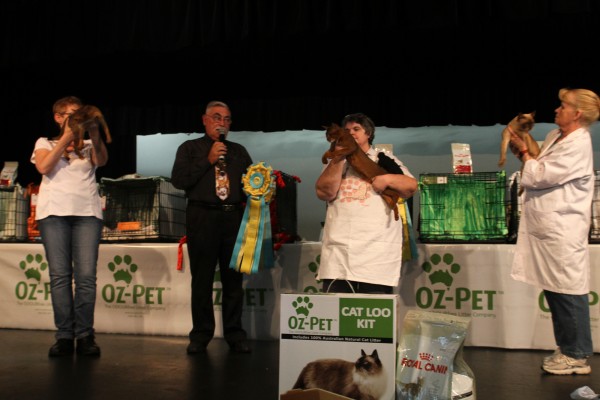 In February 2014 at QICC Show Nud took out FOUR Best Kitten in Show. Here we are here together being awarded by Dorothy Dever who breed Burmese many years ago. Was so thrilled when Dorothy said "one of the best Burmese she had seen in a long time"
PHOTOS –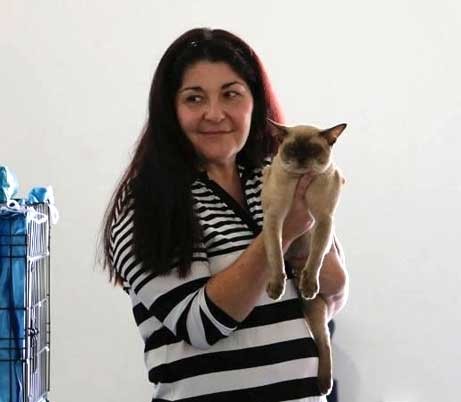 Sabokah Anuda Fuddpukka came out with a bang in January 2014 with a huge lineup of kittens winning a Reserve in Show under Janis Christison and a 3rd best under Bev Peace.
PHOTOS –